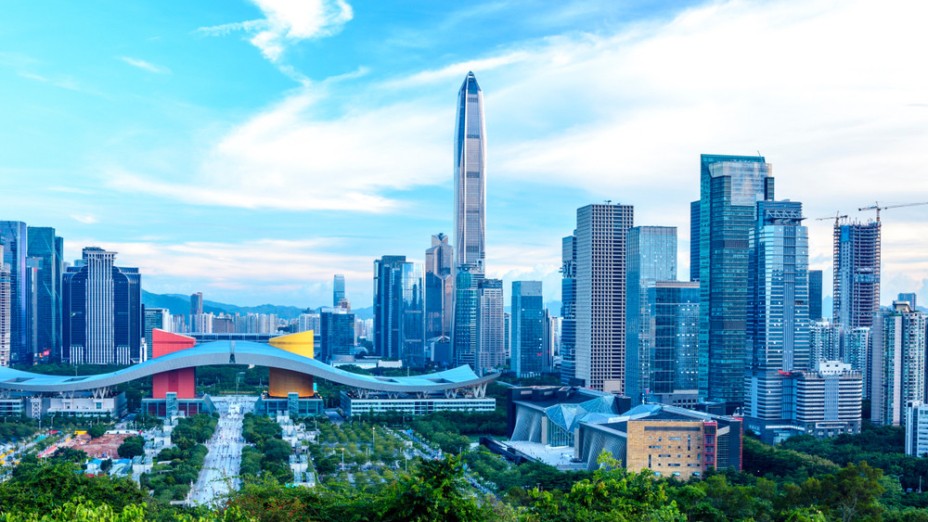 Practical Approaches to alleging growth strategy with the world-leading innovation driver(Great Bay Area of China)
In early August, China's State Council and the Central Committee of the Communist Party of China issued a new guideline outlining an ambitious plan for the future of Shenzhen. In this plan, Shenzhen, as a core driver to Greater Bay Area (that would integrate Hong Kong, Macau Dongguan, Foshan, Guangzhou, Huizhou, Jiangmen, Shenzhen, Zhaoqing, Zhongshan, and Zhuhai), which account for approximately 12% of China's national GDP and a combined population of 70 million people, will become a leading city in the world in terms of economic strength and development quality, specifically focusing on research and development, industrial innovation, emerging industries, public services, and ecological environment. In considering China to US trade tension and Global economic downturn, we present opportunities, challenges and how to strategy for global Hi-tech startups and business access to this oriental innovation engine for healthy growth.
The outline of the new economic system and key industries
#1 Plan: Enhance basic science and application-level research which targets key technologies research such as chip, new material, etc.
Action: Establishing a national science center in Shenzhen and establishing 10 global basic science research academies with over 15 billion funding in the next five years.
#1 Plan: Enhance basic science and application-level research which targets key technologies research such as chip, new material, etc.
Action:
Establishing a national science center in Shenzhen and establishing 10 global basic science research academies with over 15 billion funding in the next five years.
#2 Plan: Innovation sectors include 5G, artificial intelligence, cyberspace technology, and biomedical technology.
Action:
Funding research labs, engineer facilities, establishing the Innovation center for the great bay area of China.
Establishing 20 global Innovation Center within major research areas around the world.
Establishing a Comprehensive Medical School and research center in Shenzhen.
#3 Plan Developing Ocean Economy which including deep-sea exploration equipment, ocean ecosystem research, and development.
Action:
Establishing National Ocean Bank and China Ocean University in Shenzhen.
#4 Plan Both Nation and city-level policies, funding, industrial chain optimization are priority to support Shenzhen to develop Smart manufacture, digit economy, big data, cloud computing, AI, advanced communication components, digital currency, advanced medical device, health care management system.
Action:
Establishing Manufacture Innovation Center in Shenzhen.
Establishing an experimental area of digit economy.
Establishing a big data center for the great bay area.
Encouraging and funding Chinese companies to set up oversea R&D facilities. Encouraging and developing international research institutions in building partnerships with locals in Shenzhen.
The changing of local laws and regulations
Action #1. Release policy-making power to Shenzhen, give Shenzhen the most power to decide which is the best to build a national model as an innovation driver.
Action #2. Encouraging foreign startups and businesses to set up their company as a local company with Chinese citizen treatment.
Action#3, Simplify Visa processing procedure to foreigners for business purposes.
Action#4, Allowing foreign medical experts such as doctors, healthcare professionals to practice without to be a Chinese certificate.
Action#5, Allowing city administrative to approach import medical device, also allowing production permit and device permit has not to be in one place.
Action#6, Allowing foreign currency to flow via Qianhai without an additional procedure.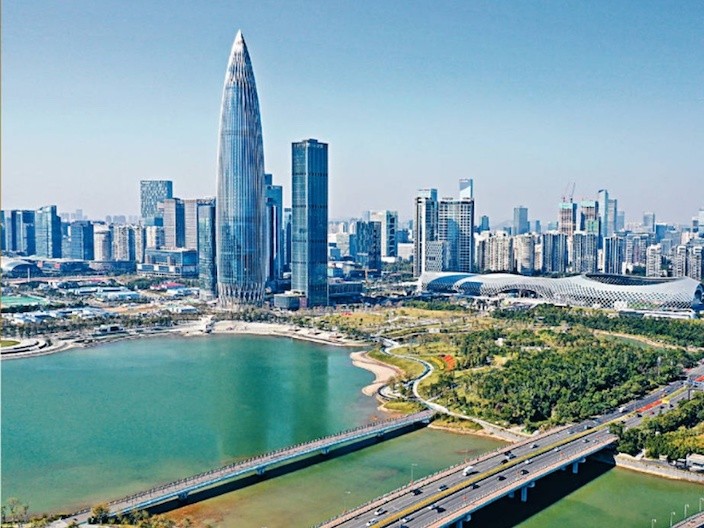 Challenges and risks
The facts of recent economic figures of China have confirmed that the once export-orientated powerhouse is now much more internally focused, creating ample opportunities for companies looking to expand abroad. As the economy continues to grow (expected to expand by 6% this year), we assess some of the main risks and challenges encountered by overseas firms doing business in China.
#1:Market access
Local distribution networks, buying habits of local consumers and regulatory requirements can make China a very difficult market to access. What's more, the market environment is completely detached from most other economies in the world, making it difficult to take the first steps.
Tips:
Direct selling to China is no longer a workable approach to most Hi-tech startups and business unless you are only choice (China-US trade tension also should be considered), therefore, doing business or starting a business in Shenzhen may be a realistic approach. As one of the successful economic and innovation raw model, Shenzhen has built-in the past 40 years. Once you position yourself as Shenzhen business, it is much easier to sell to the rest of China.
Doing market research is another necessary step you have to take, a big number in market size is easy to understand, but the big number always confuse you into some rules as mentioned above.
#2 Consumer preference
There has been a sizeable class shift in China over the past few decades, and the consumer environment is far more diverse than it once was. It is also completely detached from markets elsewhere in the world, and many companies have sunk in China because they failed to take into account consumer preference.
Tips:
Copying to China has been dead mode for decades. Consumer preference study is mandatory. Listening to what target consumer say is more important than you follow the pattern big companies does.
The economic way to do consumer study is to visit area of Qianhai street. Not only over 50 Hi-tech IPO companies such Tecent locate there, but also many maker spaces, incubators, accelerators, venture capital funds, University labs locate there. Looking at what they do and listening to what they think about market and consumer is valuable.
#3 Bureaucracy and Administration
Overseas firms often struggle with laws and regulations in China, bureaucracy as their number one concern when expanding into the country. Most common complaints revolve around obtaining the required licenses and permits, the laborious processes is boring, sometimes even nowhere to go. Administration, licensing, product approvals and much more laborious operating tasks can leave managerial desks flooded in paperwork. For many firms, overcoming the bureaucratic hassle is the biggest task of successfully breaking the Chinese market.
Tips:
Honest to say, Shenzhen is much better than other places in China. Even Shenzhen have the same difficulty when they expand out of Shenzhen. "Small government, big society" is one of the key principles Shenzhen rules itself. As we can see over 200 administrative procedures have been suspended in the last 5 years.
Hiring local service experts to deal with the government, do not do it by yourself.
Treating both yourself and your company as a local, not a foreigner (LaoWai), make sure your business is inline of government support scope, establish local entity with Hi-tech certificate, software certificate, and many other things, they are not paperwork, they help you to get government funding, applying tax return, enable governmental and industrial allowance which ultimately reduce operation costs, R&D costs.
Both central government and local governments have certain programs to support Hi-tech R&D, outsource annually, build a Pro-forma financial statement to outline each component, they are not just free space, land use, etc.
#4 Intellectual property
Intellectual property rights are an area that has been notoriously difficult in China, although recent reports suggest this is an area that is improving the most. Every foreign company calling for stronger IP protection, more Chinese companies are calling for the same.
Tips:
The most important thing is you have to admit this is a changing fact, we wish it will be better. However, we have to take the risk. Intellectual property is not a key factor in our decision making process of doing business or not doing business in China.
Plan you IP framework before you go there, Ask investment banks, lawyers, and related expert to draw a clear picture of your innovation roadmap, Do an IP research on who is doing and what is not doing. Establish a routine check and review mechanism on assumed competitors. Most Chinese companies are not likely to release their inventions in the first place because of the worry of copying.
#5 Competition
Many Chinese companies are looking to improve the quality of their products and services so they can sell them abroad, which has increased competition as a result. Additionally, consumers can, in some cases, give preference to native companies over those from abroad. The government can also give preference to domestic firms, which makes disrupting the market rather difficult.
Tips:
Secretly but not seriously secret, the government gives preference to domestic firms, especially government contracts with health care, aerospace, railway, water, gas, telecom, etc. In the past, foreign firms enter these kinds of business via Chinese middle man (Firm). However, with anti-corruption campaign have gone further, we would think there should be some transparency.
Start your business as a local brand, this is a kind of business immigration as we have seen very much possibility happened very shortly.
Look at the capital structure of your firm both in the motherland and in China. Build a father-son and son-father relationship, and ensure outside in and inside out cash flows as needed.